MISSION OF THE COLLEGE
"Creation of conditions for the formation of professional competence and all-round development of the personality of humanitarian specialists"
Vision
The college is a modern training center for a highly educated, competitive, intellectual specialist in demand on the labor market.
In accordance with the Charter of the institution "Kostanay Humanitarian College" (certificate of state registration of August 22, 2003 No. 11286-1937-U-e, registered in the Department of Justice of the Kostanay region), the founders are citizens of the Republic of Kazakhstan represented by Sartaev Sultan and Sartaev Rustem Sultanovich.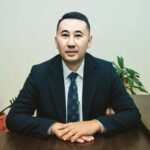 Director Aitmagambetov Ermek Zhylgeldenovich

Dear College Website Visitors! 
I will be glad to discuss your questions concerning the activities of the "Kostanay Humanitarian College". Everyone has the opportunity to leave their comments, ask questions, make suggestions.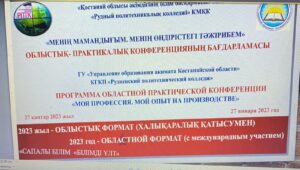 On January 27, 2023, the regional practical conference "My profession,...
Read More